begin quote from:
I was intrigued by this but you can't get more than one of these without clicking on the site itself.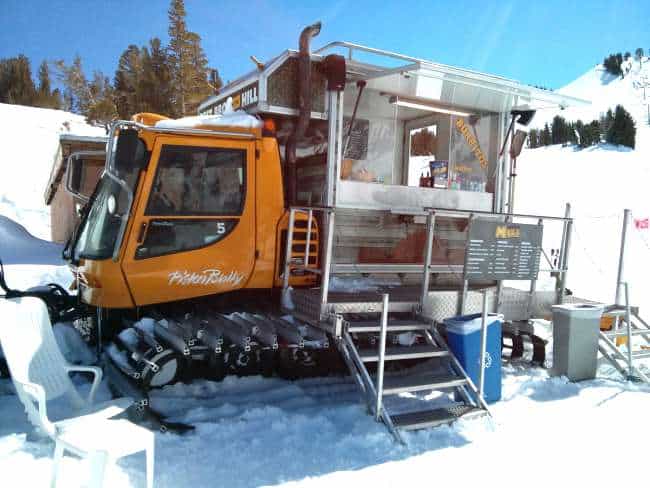 19. Burrito Snowmobile
This is a unique take on the food truck. It's actually not a truck at all, but a modified snowmobile. This Pisten Bully snowmobile delivers Mexican food, namely burritos, to hungry skiers on the slopes. The concept is pretty genius though. No matter how unsettling conditions are, the Pisten Bully can always arrive with a hot burrito. It's a snowplow after all. Retail prices are cheap too. They typically run between $3 and $5 depending on what you order. These are sure to warm the bellies of cold skiers on the slopes. It's quite a novel concept, but it works. You don't need very much space to make burritos after all, and they are the perfect food for those involved in such a physically demanding activity. . It takes a lot of energy to go careening down the slopes at break neck speed. You're bound to get hungry, and when you do, this little snowplow is the perfect solution. Kudos to solving for hunger issue fully, now we want a burrito.