begin quote from:
Comey: Trump is 'just making stuff up'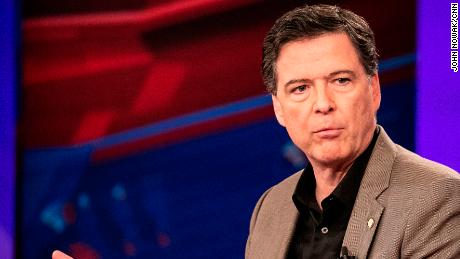 James Comey on Trump's assertion that releasing memos was illegal: 'I think he's just making stuff up'
Updated 9:50 PM ET, Wed April 25, 2018
'It's always significant when someone lies to you'
At one point, Cooper asked Comey about how he wrote in his memos that Trump told him he did not stay overnight in Moscow around the time of the Miss Universe pageant in 2013.

CNN reported shortly

before Trump took office that top intelligence officials, including Comey, presented Trump with claims of Russian efforts to compromise him. BuzzFeed News published the full, unverified dossier that included the infamous claim that Russian authorities had evidence of Trump watching prostitutes urinate in a hotel suite.

There is no indication that such a tape exists, and Trump has denied it.

Cooper asked Comey, "Since then, flight records, social media posts, congressional testimony, also photographs prove that he actually did spend the night in Moscow. Do you think it's significant that the President lied to you twice?"

"It's always significant when someone lies to you, especially about something you're not asking about. It tends to reflect a consciousness of guilt," Comey said. "I don't know what was in his head. I don't know whether he was intentionally misstating a fact to me."
Choice on Clinton email case between 'bad' and 'catastrophic'
Comey's nickname for Trump
There is no 'deep state'
Comey's book tour